Regular price
$799.99 USD
Regular price
Sale price
$799.99 USD
Unit price
per
Sale
Sold out
Segway Ninebot S-Plus - Smart Scooter  
The first-to-market smart self-balancing 1600-watt electric transporter with robotic and bluetooth connectivity. Program this transporter to follow you around the office, the store, or to come to you when called. Your new Segway S-Plus is the first smart scooter that actually serves as your personal valet. 


Two Wheel Self Balancing Scooter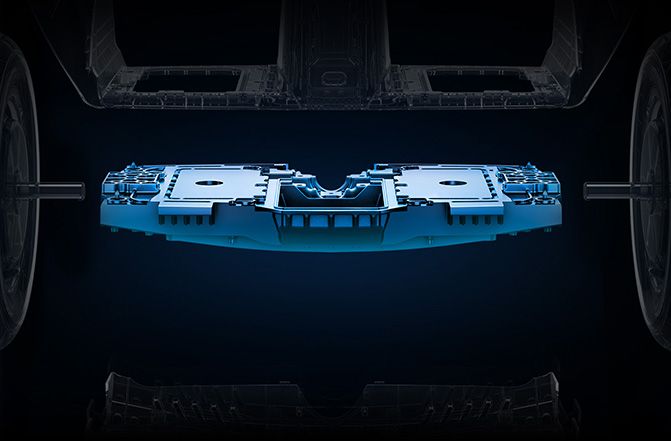 Aviation Grade Magnesium Alloy Base
The Segway S-PLUS is constructed from super lightweight magnesium alloy, which can support a max weight up to 220lbs.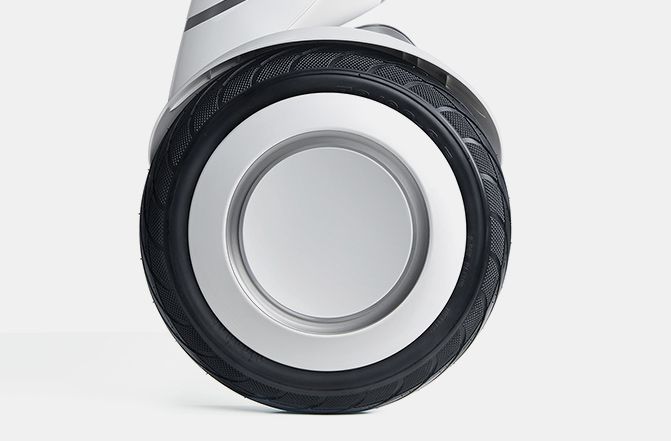 11 Inch Air-Filled Tires
The 11-Inch air-filled tires are designed to provide a smooth and comfortable ride.

Multi-Functional Remote Control
The key to most advanced technologies.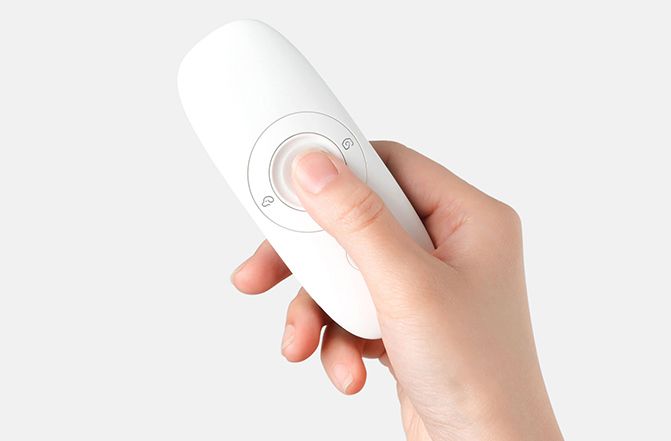 Multifunctional Remote Control with Intelligent Chip
Not only can you control the Segway S-PLUS with the handle, you can also use the joystick on the multi-functional remote.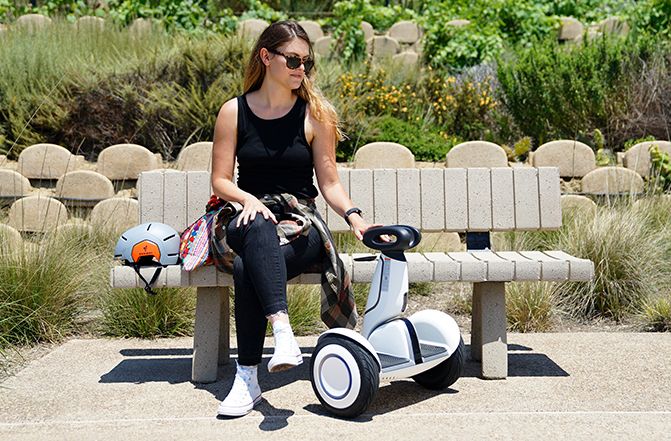 Let the Segway S-PLUS Carry Your Stuff
The Segway S-PLUS is designed to keep its balance while carrying your stuff.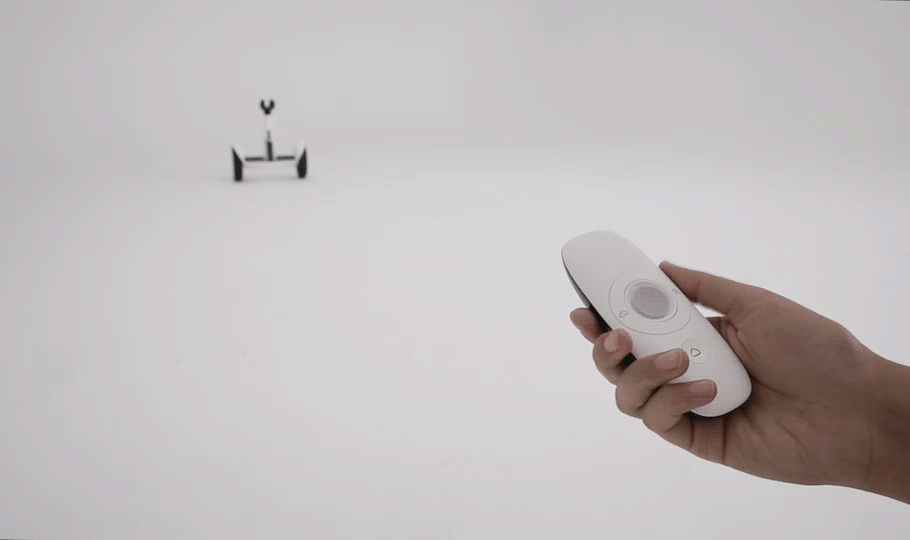 Remote Control
Your Segway S-PLUS can follow you independently.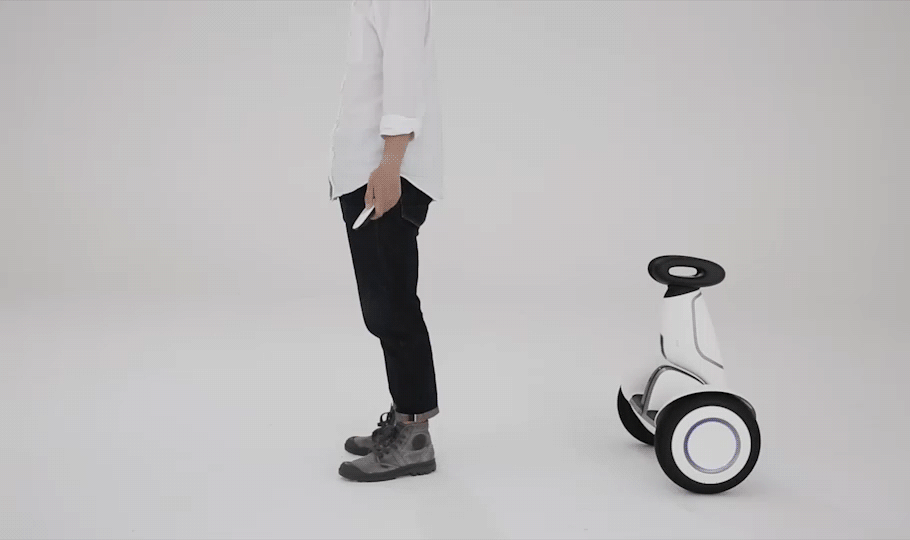 Follow Mode
When you're not riding and need to have your hands free use your remote control, turn on Follow Mode and have your Segway S-PLUS follow you.

Stable and Fast Speed Riding
The Segway S-PLUS runs fast and stable due to its powerful dual motor. It has a max speed of 12.5mph and a max cruising distance up to 22 miles after a single full charge. Ride your Segway S-PLUS to enjoy the beautiful scenery.

Intelligent Battery Management System
This intelligent system can remind you of your battery pack conditions via your cellphone.
800W Rated Power Motor
The Segway S-PLUS powerful motor allows it to quickly accelerate and climb smoothly.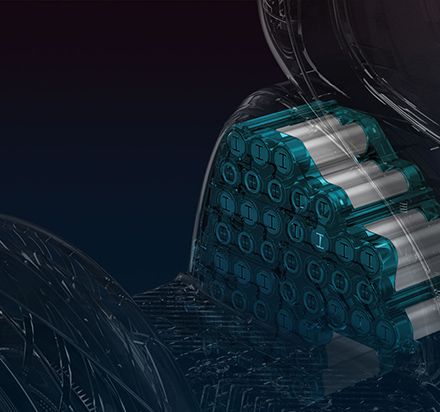 Long Battery Range
The 329Wh Li-ion battery supplies 1500W output energy, which provides the Segway S-PLUS a maximum range of 22 miles, as well as IP54 high-level water resistance.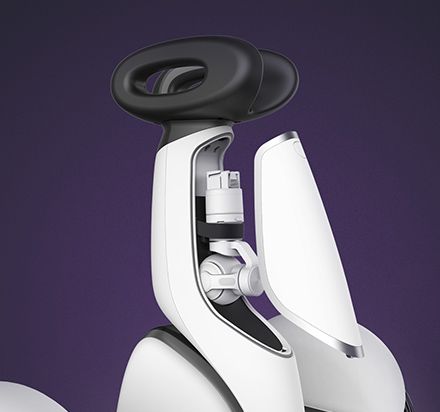 Storage Compartment
Keep your valuables safe.
Smart Safe Lighting System
Segway S-PLUS has a smart lighting system which can provide maximum safety for you.


Segway S-PLUS Specification
Dimensions
Unit
22.7×11.0×24.4 in (577×280×620 mm)
 
Weight
Payload
55-220 lbs (25-100 kg)
 
Net
35.9 lbs (16.3 kg)
Rider
Recommended Age
16-60 years
 
Required Height
4'3"-6'6" (130-200 cm)
Machine Parameters
Max. Speed
12.5 mph (20 km/h)
 
Typical Range
22 miles (35 km)
 
Max. Slope
15°
 
Traversable Terrain
Pavement, packed dirt, slopes < 15°, obstacles < 0.4 in (1 cm), gaps < 1.2 in (3 cm)
 
Operating Temperature
14-104°F (-10-40°C)
 
Storage Temperature
-4-122°F(-20-50°C)
 
IP Rating
IP54
 
Charge Time
4 hours
Battery
Nominal Voltage
51 VDC
 
Max. Charging Voltage
58.8 VDC
 
Charging Temperature
32-104°F (0-40°C)
 
Nominal Capacity
329 Wh
 
Continuous Discharge Power
1530 W
 
Battery Management System
Over-voltage, under-voltage, short circuit, and over-heating protection. Auto-sleep and auto-wake.
Motors
Nominal Power
400×2 W
 
Max. Power
800×2 W
Shipping & Returns

 

Thank you for visiting and shopping at Voltaire Cycles. The following are the terms and conditions that constitute our Shipping Policy. 

Domestic Shipping Policy

Our shipping policy is divided into two categories: 1. Large heavy items requiring special freight or hazmat shipping certification (i.e. electric bikes, scooters, and e-bike batteries), 2. General merchandise. The majority of accessories, apparel, and other gear is designated as 'General Merchandise' and falls under our standard shipment processing time. For large heavy items, shipping time is longer depending on the type of shipment and regulatory requirements. 

Standard Shipment Processing: For all merchandise that does not require hazmat certification or else require private freight service, orders are processed within 2-3 business days. Orders are not shipped or delivered on weekends or holidays. The retail shop is closed on Sundays and Mondays during the winter months and closed on Monday only during the summer months. If making an order during the winter season on Saturday night, the actual order will not be processed until Tuesday morning. Once processed, most shipments are carried by USPS and follow their general time-table for delivery. 

Large Heavy or HAZMAT Shipment Processing: For most bicycles, e-bikes, trikes, automobile hitch carriers, large-capacity lithium ion batteries, mopeds, and electric scooters, shipment processing time is between 3-5 days. Once processed, we expect delivery to occur anywhere between 8-14 days. This is a general rule of thumb.

Items such as trikes, heavy bikes sent on a pallet: It is a complicated process to mount a vehicle on a pallet that requres skills not only to strap it and wrap around with a plastic but also requires a special attention to the details, therefore:

Once the freight was opened (took down stretch wrap and cut straps), item may not be returned. If there are damages occured during shipping, please send us an email with details and we will get in touch with the carrier and insurance company to reimburse you.

Most Electric Bikes are required by IATA and federal transportation regulatory oversight to be shipped by Hazmat Ground. This means that the item has to go by ground travel due to its Dangerous Goods classification (9) which will take longer depending on the freight carrier we select. Once the item is packed and labeled, you will receive a tracking number for your purchase and can follow its progress to your door. We insure each item we ship to the fullest value. Sometimes, ground shipping puts extra stress on the shipping container - whether a wooden box, or a cardboard box. We over-pack all of the equipment in the box - especially when we are tasked with building the vehicle, testing- and test-riding the vehicle, writing up a QC (quality check) report, and then repacking the vehicle. Many brands require this added level of safety and testing from an authorized dealer. When we do this, we re-pack the vehicle into a larger box with added foam and bubble wrap. We do this because of the extra carrier time and movement that will occur by ground freight. 

If you receive a box that looks badly damaged - or heavily worn - please do NOT open until you take a full set of pictures of each side of the box. This is for insurance purposes only. If you receive a heavily used or damaged box (rips, tears, holes), please make sure to take multiple pictures of the box and the contents. In MOST cases, our over-packing will protect the vehicle from even the hardest use or abuse. Don't assume that damaged box means damaged goods. Take copious pictures as you unpack and you will discover that the packing we do is really thorough and most all parts are protected from the exterior box and abuse. 

If we are experiencing a high volume of orders, shipments may be delayed by 1-2 days. If we are expecting a delay, we will notify you directly by email. Please contact us directly during normal business hours if you need the item by a certain date. 

We will always do our very best to deliver your purchase at the earliest possible time. If we anticipate any delay in processing or shipping your order, we will contact you within 1-2 days of your purchase. In most cases, if we expect a delay, we will contact you directly and offer either a refund or an alternate solution.

Shipping charges for your order will be calculated and displayed at checkout. For specialty items such as custom e-bikes, trikes, or used bikes, or other items, shipping may not appear directly at checkout. If shipping is not listed on the item at time of checkout, we reserve the right to contact you with the shipping amount after your purchase. In most cases we will do our best to provide actual shipping charges upon our online checkout, but sometimes, this is not possible - specifically with large bulky and heavy items which may incur higher shipping charges at longer distances. 

If shipping rates are not available for the product being posted with no apparent shipping option, and there is no specific language in the product description offering "free shipping", then likely, we are unable to offer accurate shipping rates for that particular product. Please contact us for clarification before purchasing. If every other item in the class is featuring shipping, and one item from that class is not, then likely, this is an error and we reserve the right to correct that error - even after you purchase the item. We will do our very best to offer the most precise and best price available for products and to do so with the highest level of integrity. And no error is intentional. Again, please call or email us before purchasing an item if you think that there might be an error with the shipping quote.

If you have any questions about an item, please contact us before purchasing and we will be sure to give you the most accurate quote on shipping - especially for large ticket items. We will and can always provide a shipping quote directly to you upon request. We work with several private freight companies for fully-built and custom-built bicycles, e-bikes, and trikes. If you are purchasing something with a lithium battery, there are now severe penalties for shipping lithium batteries without proper Dangerous Goods Hazmat packaging, certification, and transit documentation. We are vigilant about legal and safe shipping methods.

Thank you for shopping with Voltaire Cycles. We appreciate your business and welcome your feedback. Email us at denis@electricspokesco.com with any questions or suggestions.

 

 
Share
View full details